Rebranding A Non-Profit Organization
Willowbridge Community Services, formerly known as the Family Counselling Centre of Brant, is a not-for-profit organization focused on developmental services, counselling and financial services.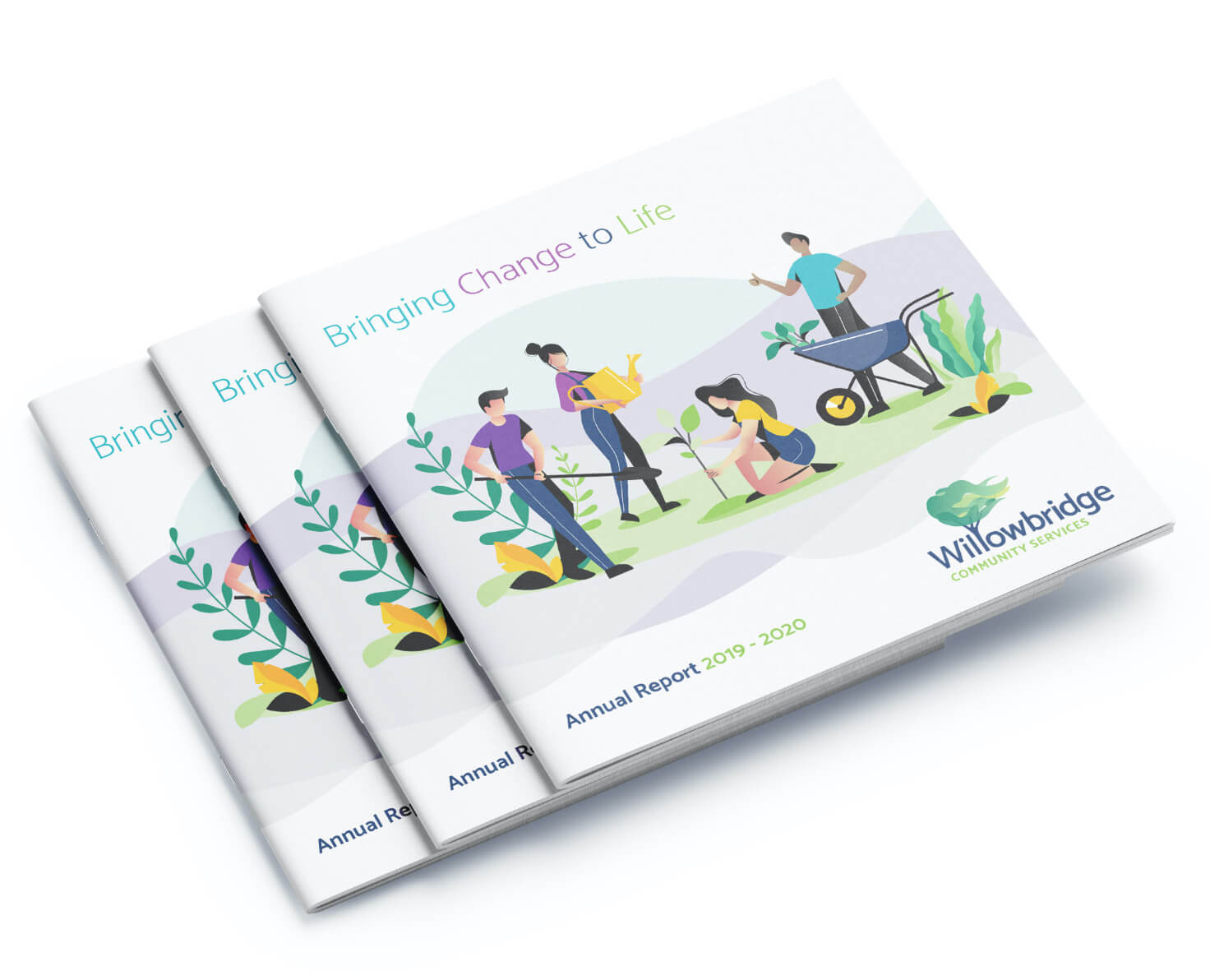 The Goal:

Turning a New Leaf with a New Look

Transitioning a brand to a new name is a delicate process, especially when various stakeholders are involved.

Nine Dot was approached by the Family Counselling Centre of Brant to help rebrand to their new name and identity, Willowbridge Community Services, as decided previously by their board of directors.

Willowbridge Community Services required a new look, including a logo and new brand colours, which would influence the organization moving forward. The rebranding process also includes the development of a website (link out to our case study on Willowbridge Website Development).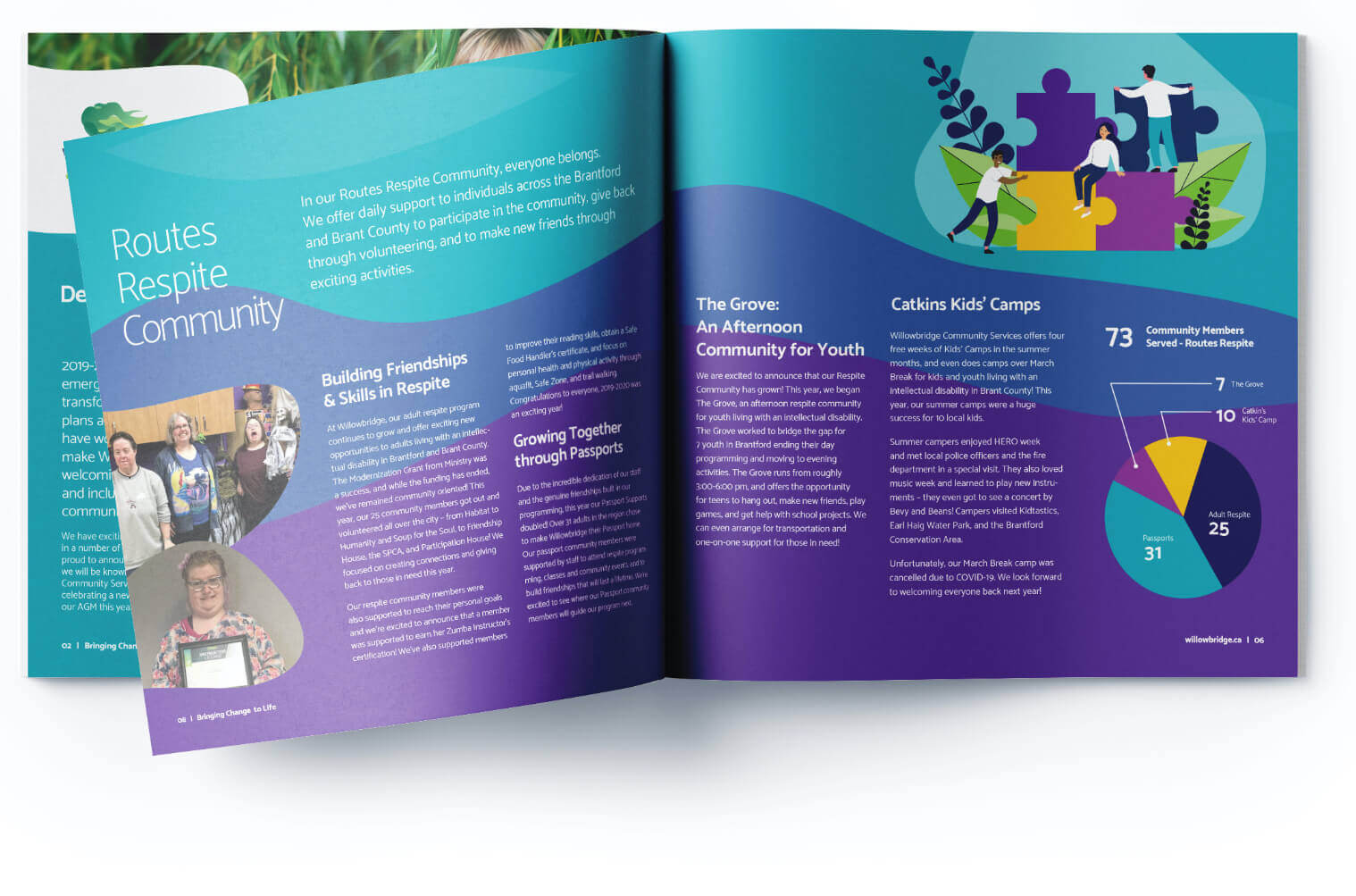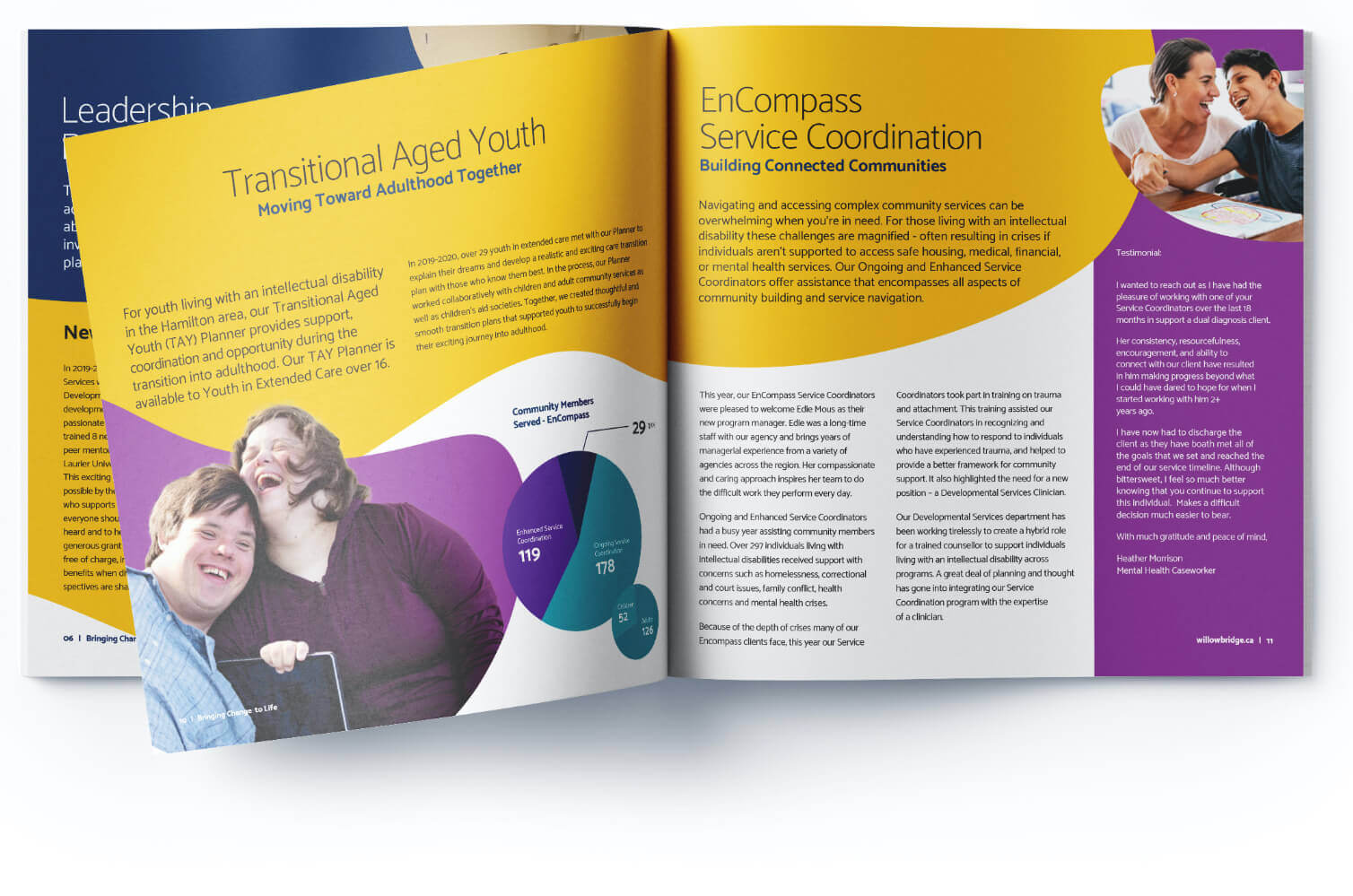 The Approach:

Capture Essence and Audience

Dealing with a counselling centre means being extremely sensitive to the variety of people using the services they offer. The new logo and branding would need to reflect the organization's inclusivity to helping people from all walks of life.

We would approach the logo and the branding in direct correlation to the reason they named their organization Willowbridge. The inspiration behind the name is the Willow tree. This tree, in particular, represents growth and resilience. The bridge part of the name speaks to the symbolism of connectedness from one place to another.