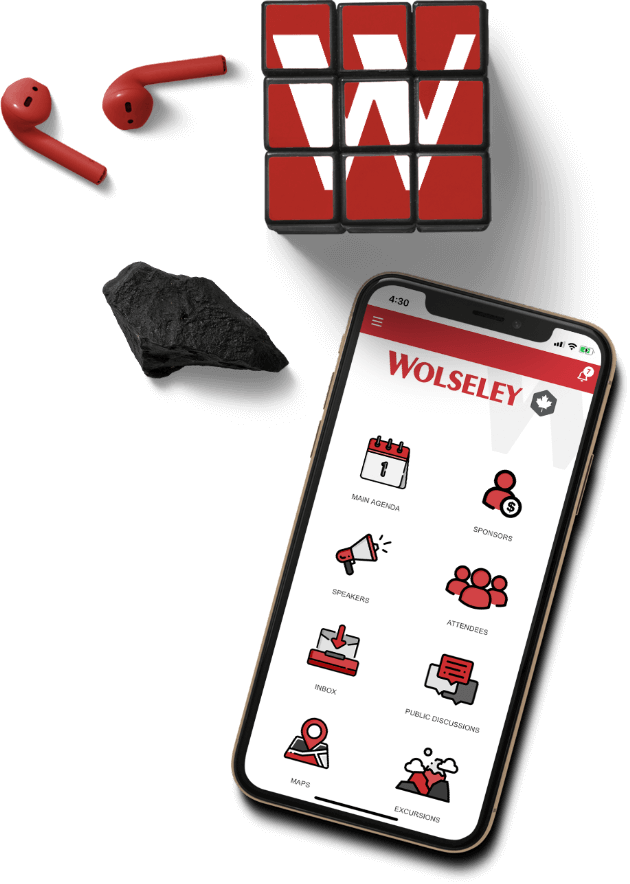 The Goal:

An All-Inclusive
Event App

Wolseley originally came to us asking for graphics for print materials they could use during two major destination events for their top customers and vendors. That's when we thought,

"Hey, why print when you can go digital?"

That's what led us to trailblazing a new way for Wolseley Canada Inc. to communicate and host their events. Our vision was to create a mobile app to help attendees and Wolseley Canada easily communicate information before, during and post-events.

Our development and content marketing gears turned, and out of it, came the Wolseley Events 2020 App.